We use technology to develop solutions focused on the management of your human resources in the different areas of your company, aligned with the control of schedules and the correct calculation of payroll, complying 100% with legal requirements.

A software to manage employees, control attendance, and payroll calculations.

A solution on the Cloud that helps you to manage employees, attendance control, and payroll calculation, besides complying with the law.

Tress Payroll Outsourcing for an accurate payroll processing with adherence to the law.

A self-service app to review pay slips vacations, vouchers and more.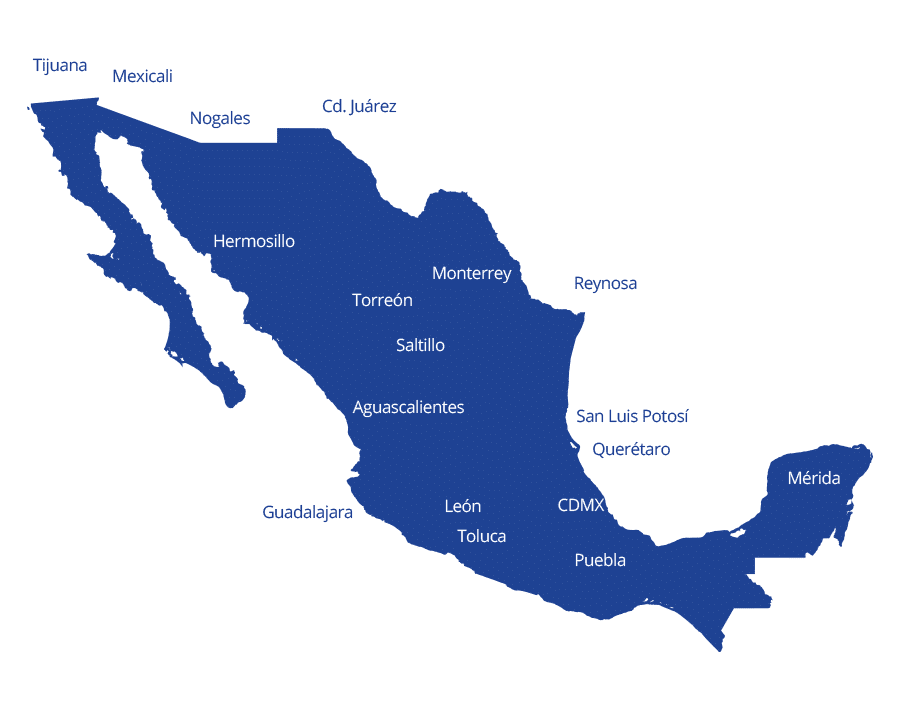 Corporativo (Tijuana)
+52 (664) 973-4100
Mexicali
+52 (686) 554-3102
Nogales
+52 (631) 320-6829
Cd. Juárez
+52 (656) 623-3377
Hermosillo
+52 (662) 500-2500
Torreón
+52 (871) 689-0847
Saltillo
+52 (844) 689-0978
Monterrey
+52 (818) 363-1535
Reynosa
+52 (899) 925-1471
Guadalajara
+52 (33) 3814-2824
Aguascalientes
+52 (449) 689-0512
San Luis Potosí
+52 (444) 870-5860
Querétaro
+52 (442) 218-8082